Logistics Manager, VERINSO ΟOD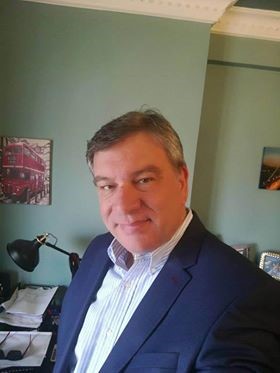 Alexandros Alexiou  was born in Peania, Attica in 1965.
He graduated IEK Xeni  and has a certificate in programming & Computer Analysis, he also holds a Postgraduate Certificate in Logistics Management from EEDE and from January 2018 attends EAP in Organization & Management and Business Administration.
Occupational career
1988       Penteliki company (production and marketing of juices and beverages) as a production foreman
1989 – 1994 ACHAIA CLAUSS as a Warehouse Manager
1994 – 2000  Midas (Boutaris group company) as Transportation Manager
2000 – 2005 CARREFOUR as Transportation Supervisor, Coordinator Supervisor, and Warehouse Manager Textile
2005 – 2008 METRO Company (Cash & Carry – Supermarket) as warehouse supervisor, which gave him the opportunity to take part in the designing of   headquarter distribution center of Inofita
2008 – 2010 SPRIDER STORES as Operation Manager in Fashion Logistics
2010 – 2017 ALPHA GRISSIN SA (Power and Environmental Systems)
as Logistics Manager
2017 –  present  VERINSO (newly established company)  holding the same position, Logistics Manager
He is a member of the HELLENIC LOGISTICS COMPANY since 2005.   In 2010 he was elected as a Board member.   In 2015 to 2019 elected as Vice President and Head of Finance.  In 2019 was elected as Vice President and Head of Operations.